Ipso Facto (Digital)
€9,00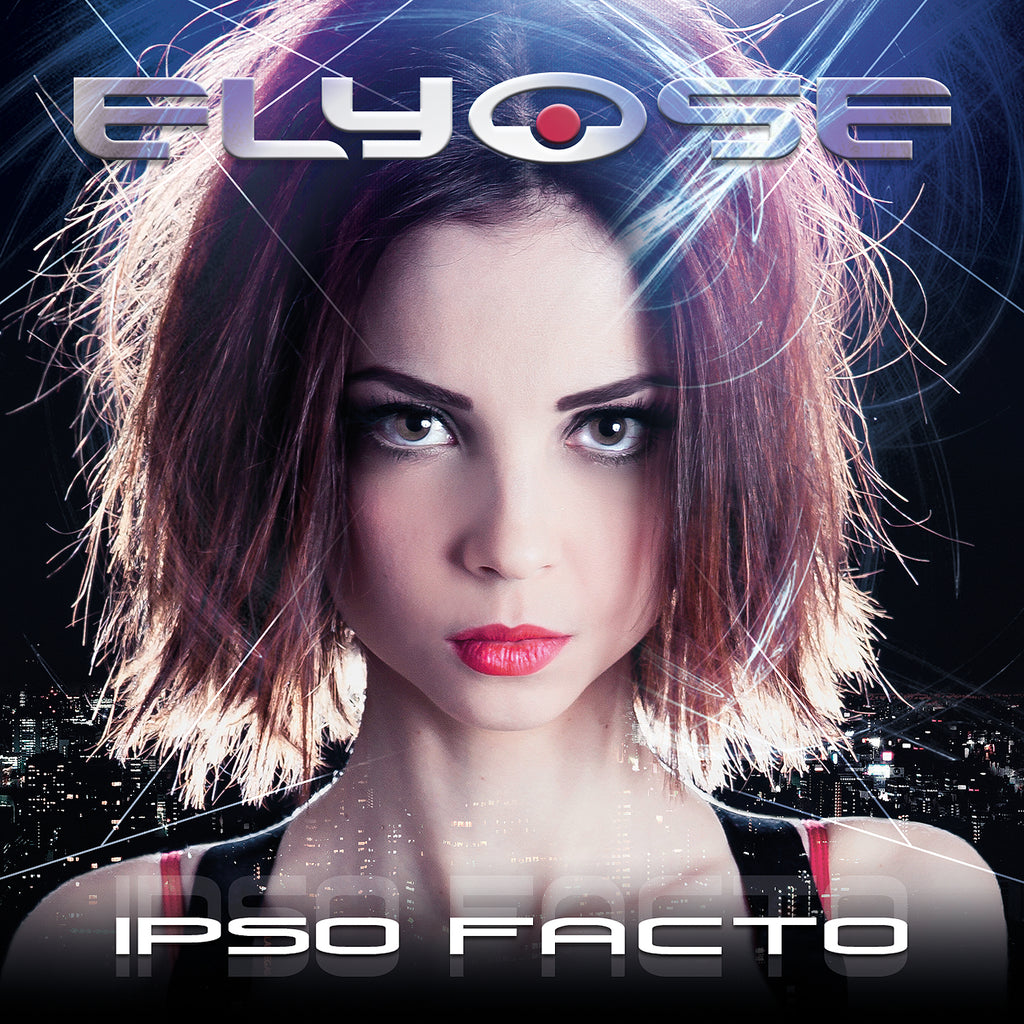 Ipso Facto is ELYOSE's second full-length album, released on June 15, 2015.
Ipso Facto will enlighten your spirit with captivating driving melodies sung by Justine's ethereal and operatic vocals. All the lyrics are in French language.
Recommended for fans of Electro Metal, Symphonic Metal and Industrial Metal.
Once purchase is complete, you will be taken to a download page. You will also receive an email with a link to access your downloadable songs.


Download includes a zip file full of delight!

WAVE files
MP3 files
5 karaoke versions + lyrics (in bold in the tracklisting)
Cover Art


Tracklisting:

1. Fragrances
2.
Femme De Verre
3.
De Guerre Lasse
4.
L'Animal-aimé
5.
Plus qu'Humain
- feat. Florent Jannier (Arkan)
6. Chronocide
7. Mon Charme
8.
Rédemption
9. Pour Un Écu
10. Droit Dans Les Yeux
11. Contretemps
Mixed and mastered by Brett Caldas-Lima (Tower Studio)
Artwork by Noemi Aurora (Toxic Visions)


Ipso Facto (Digital)
Description

Ipso Facto is ELYOSE's second full-length album, released on June 15, 2015.

Ipso Facto will enlighten your spirit with captivating driving melodies sung by Justine's ethereal and operatic vocals. All the lyrics are in French language.

Recommended for fans of Electro Metal, Symphonic Metal and Industrial Metal.

Once purchase is complete, you will be taken to a download page. You will also receive an email with a link to access your downloadable songs.



Download includes a zip file full of delight!


WAVE files
MP3 files
5 karaoke versions + lyrics (in bold in the tracklisting)
Cover Art



Tracklisting:


1. Fragrances

2.

Femme De Verre

3.

De Guerre Lasse

4.

L'Animal-aimé

5.

Plus qu'Humain

- feat. Florent Jannier (Arkan)

6. Chronocide

7. Mon Charme

8.

Rédemption

9. Pour Un Écu

10. Droit Dans Les Yeux

11. Contretemps

Mixed and mastered by Brett Caldas-Lima (Tower Studio)
Artwork by Noemi Aurora (Toxic Visions)